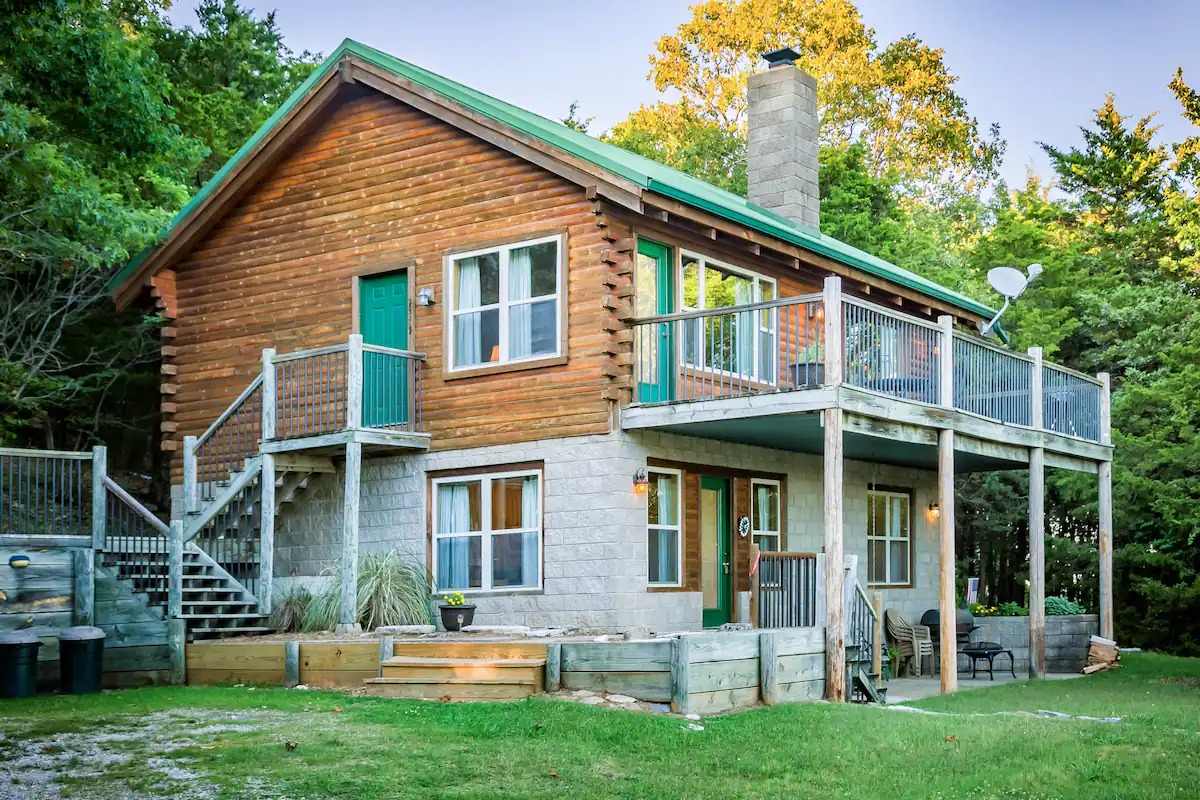 Are you looking for quintessential vacation destinations in the United States? Consider exploring the picturesque states of Arkansas, California, and Colorado this vacation with luxury vacation rentals available on Find American Rentals. These three states offer diverse landscapes, captivating history, and vibrant cultures that can be best experienced when you stay to unwind natural beauty of the region. Find American Rentals is leading vacation rentals website connecting traveler directly to property owner, browse the website to explore multiple vacation homes/rentals in each destination. Let's unwind what Arkansas, California, and Colorado offer with private stays facilitated by Find American Rentals.
Arkansas: The Natural State
Nestled in the heart of the Southern United States, Arkansas boasts breathtaking natural beauty and a rich cultural heritage. Start your adventure by booking Arkansas Vacation Rentals near the Ozark Mountains, where you can explore enchanting forests, scenic rivers, and charming small towns. For outdoor enthusiasts, hiking and camping in the Ozarks are must-do activities, providing an opportunity to reconnect with nature. No trip to Arkansas would be complete without a visit to Hot Springs National Park, a natural wonder famous for its thermal springs and historic bathhouses. Rent a cozy cabin nearby, and after a day of exploring the park, unwind in the soothing waters of the thermal baths. Natural beauty of region is equally complimented with rich with flora and fauna. Whether you seek relaxation or break from hustle and bustle of day today life, the southern United States region doesn't disappoint its visitors. Whether its fall foliage or river adventure or beautiful hiking trails or hot springs rejuvenating bath, Arkansas is the destination that must be included in every traveler's bucket list of must visit destination. Traveler do hunt for diamonds in abandoned diamond mines as leisure activity, the state has one and only active diamond mine in the United States.
California: The Golden State
California needs no introduction – it's a state of dreams, diversity, and endless possibilities. From the sun-kissed beaches of the Pacific Coast to the awe-inspiring landscapes of Yosemite National Park to iconic Golden Bridge, California offers something for every traveler. Opt for California Vacation Rentals on Find American Rentals to experience the vibrant city life, fantastic landmarks, and culinary delights from around the world. For nature lovers, consider a getaway to the enchanting Big Sur region. Rent a cabin with breathtaking views of the rugged coastline, and immerse yourself in the tranquility of ancient redwood forests and secluded beaches. If you're craving an otherworldly experience, head to Joshua Tree National Park. Stay in a unique desert retreat, and marvel at the surreal Joshua trees and the dazzling night sky, perfect for stargazing.
Colorado: The Rocky Mountain State
Famous for its majestic mountains and outdoor adventures, Colorado is a paradise for nature enthusiasts and thrill-seekers alike. Choose Colorado Vacation Rentals in Aspen or Vail for a winter wonderland experience, where you can hit the slopes for skiing or snowboarding, and indulge in après-ski activities. During the summers, explore the Rocky Mountain National Park from a waterfront cozy cabin rental. This iconic national park offers stunning alpine landscapes, abundant wildlife, and a myriad of hiking trails catering to all skill levels. For an urban adventure, consider staying in Denver, the vibrant capital of Colorado. Rent a modern vacation home by owner in the heart of the city and enjoy a diverse range of cultural events, craft breweries, and delicious dining options.
Vacation rentals on Find American Rentals provide an unparalleled level of comfort, privacy, and authenticity compared to traditional hotels. You can immerse yourself in the local culture, cook your meals with fresh produce from nearby markets, and experience the true essence of each state at your own pace. Whether you're seeking a serene retreat, a thrilling outdoor experience, or a cultural escapade, exploring Arkansas, California, and Colorado through vacation rentals by owner on No Booking Fees Vacation Rentals website – Find American Rentals will leave you with lasting memories and a deeper appreciation for the diverse beauty of the United States.