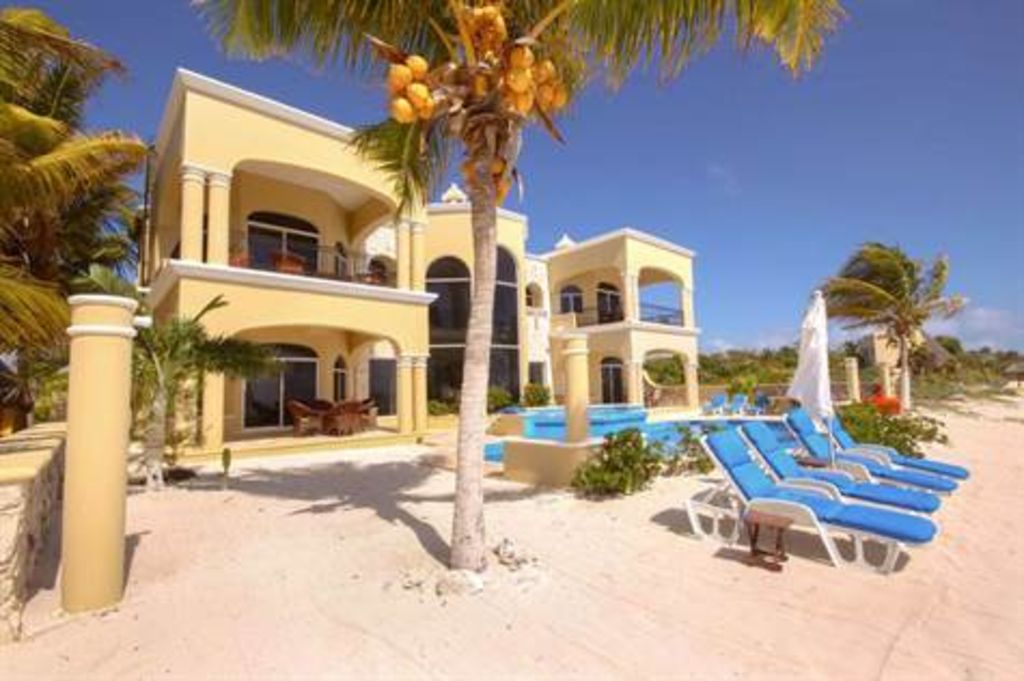 Mexico's Yucatán Peninsula is a treasure trove of sun-kissed beaches, ancient ruins, and vibrant culture. Two of its most enchanting destinations, Playa del Carmen and Tulum, offer a blend of relaxation, history, and natural beauty. While hotels are a popular choice, opting for Mexico Vacation Home Rentals can provide a more immersive and personalized experience. In this blog, we'll delve into the allure of Playa del Carmen and Tulum and explore how vacation rentals can enhance your journey.
Discovering Playa del Carmen: Nestled along the Caribbean coastline, Playa del Carmen is a bustling coastal town that seamlessly marries a laid-back beach vibe with modern amenities. The iconic La Quinta Avenida (Fifth Avenue) is the heart of the town, lined with boutiques, cafes, and restaurants. Strolling down this vibrant avenue, you'll be immersed in the local culture, savoring delicious street food and admiring colorful murals.
Staying in Playa del Carmen Vacation Rentals by Owner offers a unique advantage. You can choose to stay in the heart of the action, steps away from Quinta Avenida, or opt for a more secluded retreat where you can relax by a private pool or walk to the beach at your leisure or unwind remarkable historical ruins in the nearby regions. Vacation rental provides the freedom to cook your meals with local ingredients and live like a local, enhancing your connection to the destination.
Tulum's Allure: Just a short drive south from Playa del Carmen lies Tulum, a captivating coastal town known for its ancient Mayan ruins and bohemian-chic atmosphere. Tulum's ruins stand majestically against the backdrop of the Caribbean Sea, offering a glimpse into the region's rich history (archeological sites). Beyond the ruins, Tulum's beckon cenotes, underwater caves, and pristine beaches inviting you to unwind on powdery sands and swim in crystal-clear waters.
Staying in Tulum Vacation Rentals by Owner allows you to fully embrace the town's laid-back charm. Many rentals are designed with eco-friendly practices in mind, blending seamlessly with the natural surroundings. Imagine waking up to the sound of waves crashing and stepping onto a private terrace to greet the sunrise. Vacation rentals in Tulum offer not only comfort and privacy but also a sense of being part of the coastal ecosystem.
Benefits of Vacation Rentals
Privacy and Space: Vacation rental provide a level of privacy and space that hotels often can't match. Whether it's a cozy apartment or a spacious villa, you can find accommodations tailored to your needs.
Cost-Effective: For families or groups traveling together, vacation rental can offer better value compared to booking multiple hotel rooms. Additionally, having a kitchen can help you save on dining expenses.
Flexibility: Vacation rental offer the flexibility to create your own schedule. You can dine whenever you like, come and go as you please, and enjoy amenities like private pools and gardens.
A journey to Mexico's Playa del Carmen and Tulum is a voyage of discovery, where ancient history meets modern luxury and natural beauty intertwines with vibrant culture. Choosing vacation rentals as your accommodation not only elevates your experience but also allows you to live like a local and forge deeper connections with the destination. Whether you're savoring street tacos on Quinta Avenida or gazing at the Caribbean Sea from your Tulum terrace, the memories created during your stay in these captivating destinations will last a lifetime.