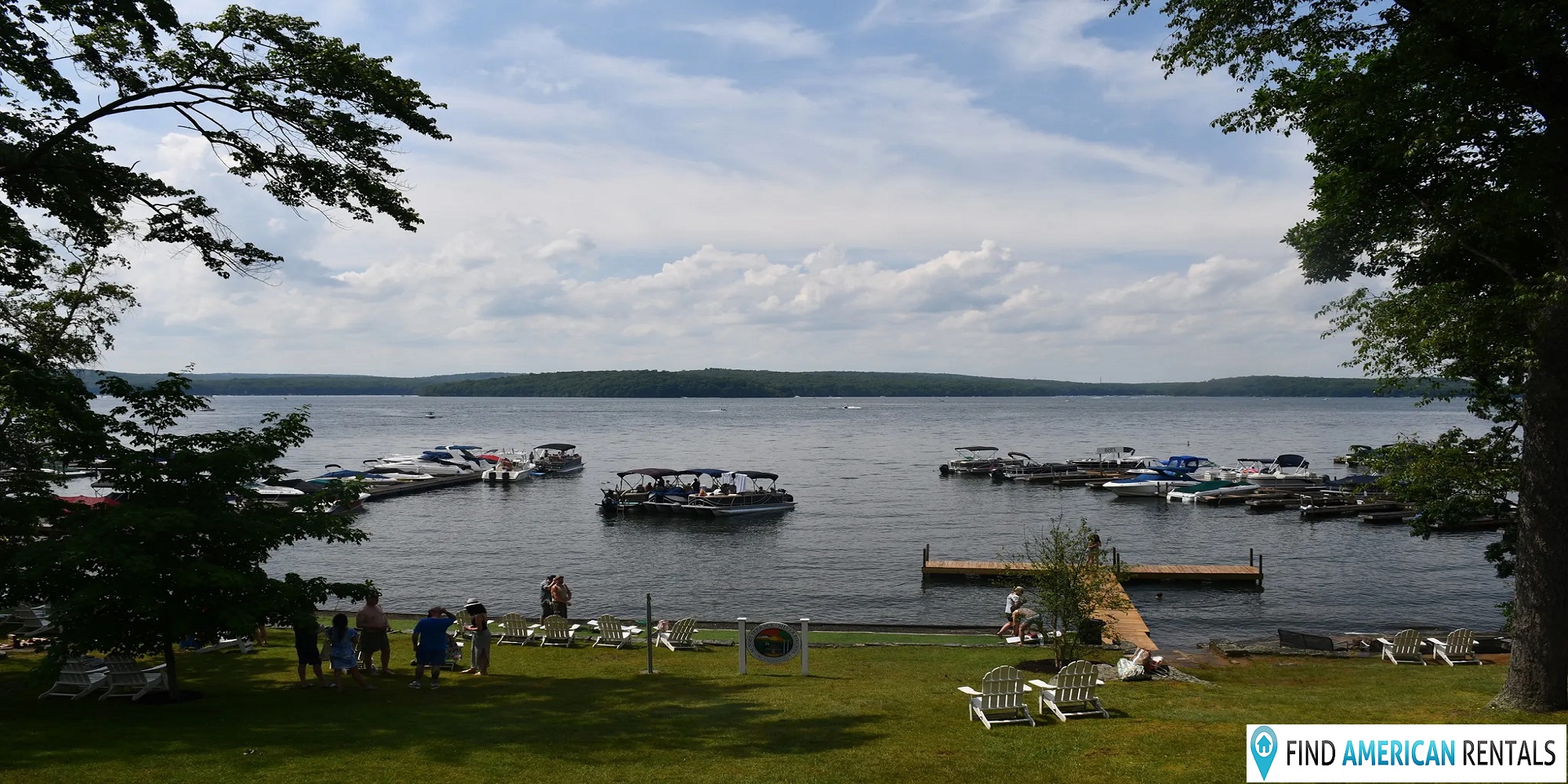 Nestled in the heart of the United States, Pennsylvania offers a diverse range of vacation experiences, from vibrant cities to serene natural landscapes. Whether you're seeking the thrill of the Pennsylvania Wilds, the charm of rural Pennsylvania, or the excitement of the Pocono Mountains, Find American Rentals has you covered with a collection of luxurious vacation rentals. Explore the stunning vacation destinations in Pennsylvania and the exceptional No Booking Fees Vacation Rentals by Owner offered by Find American Rentals.
Pennsylvania: This diverse vacation destination often referred to as the Keystone State, is known for its rich history, picturesque landscapes, forests, rivers, mountain ranges, and vibrant culture. It's a destination that caters to a wide range of interests, making it the perfect spot for your next getaway. Find American Rentals offers a diverse range of Pennsylvania Vacation Rentals by Owner to suit every traveler's preferences, taste, and budget. Whether you're looking for a cozy cabin in the woods, a spacious mountain lodge, or an elegant city apartment, lakeside retreat, you'll find opulent lavish escapes in the portfolio of Find American Rentals. Luxury Vacation Rentals by Owner properties featured by Find American Rentals boast high-end amenities, such as private hot tub, game room, gourmet kitchen, and stunning outdoor space. These extra touches elevate your vacation experience to a new level of luxury.
Pennsylvania Wilds: The Pennsylvania Wilds is a vast region that spans over two million acres of pristine forests, mountains, and waterways. It's a haven for outdoor enthusiasts, offering opportunities for hiking, fishing, kayaking, and wildlife viewing. With Find American Rentals, you can find magnificent ranges of Pennsylvania Wilds Vacation Rentals by Owner nestled within this natural wonderland, allowing you to immerse yourself in the beauty of the wilderness without sacrificing comfort. The handpicked selection of vacation rentals are designed to provide you with comfort, convenience, privacy, and luxury in some of the state's most stunning locations. The warm and friendly hospitality of vacation rental owners helps with recommendations for activities, dining, and attractions in the area, helping you make the most of your visit to Pennsylvania.
Pocono Mountains: The Pocono Mountains, often called the "Poconos," are a year-round vacation destination known for their breathtaking scenery and outdoor activities. From skiing and snowboarding in the winter to hiking, biking, and water sports in the summer, the Poconos offer something for every season. Here you will find a selection of upscale cabins, lake houses, and chalets with Find American Rentals, providing the perfect base for your mountain adventures. Pocono Mountains Vacation Rentals by Owner facilitate a level of privacy and space that hotels simply can't match. Whether you're traveling with family, friends, or as a couple, having your own private space to relax and unwind is a priceless benefit.
Pennsylvania, with its diverse landscapes and rich cultural heritage, offers a wealth of vacation possibilities. From the tranquil Pennsylvania Wilds to the adventurous Pocono Mountains and the charming countryside, there's something for everyone to enjoy. Find American Rentals makes it easy to experience the best of Pennsylvania with their selection of luxury vacation rentals by owners. Whether you're seeking adventure or relaxation, their properties provide the perfect base for your Pennsylvania getaway. Book your dream vacation rental today and embark on an unforgettable journey through the Keystone State.