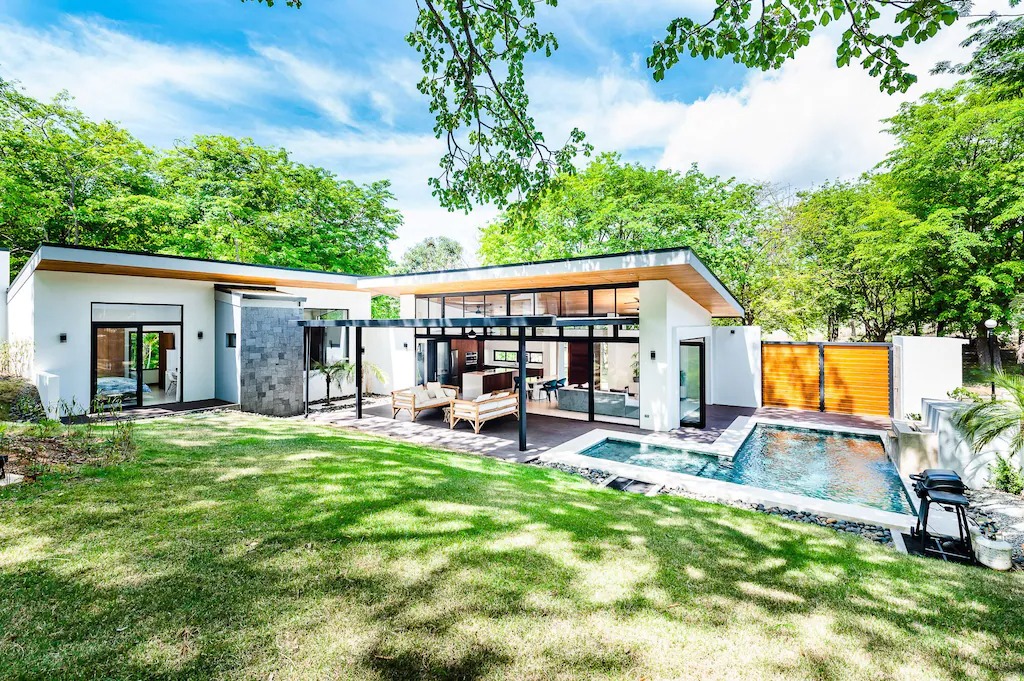 Facilitating all-inclusive and luxury yet budget friendly vacation rentals by owner and vacation homes to travelers around the globe bring Find American Rentals into hospitality sector. Find American Rentals is renowned online service provider based in Florida. It has conglomerated property owners/mangers to present multiple options to traveler to select their dream vacation rental in desired destinations listed with the website.
Dream Vacation Rentals by Owner
The Christmas holidays and the New Year are just round the corner. People have started preparing their travel itinerary. What about you? Have you in the verge of finalizing your plans? Well, here are bunch of dream vacation destinations to consider with Find American Rentals. You can save some of the money on booking or reservation No Booking Fee Vacation Rentals by Owner via Find American Rentals website. The website doesn't charge any kind of service of services fee for both the traveler and vacation rental property owner/manager. Whether, it's the United States Vacation Rentals or the Caribbean Vacation Rentals or Europe Holiday Rentals, Find American rentals is the website connecting traveler directly to the property owner.
Tropical Costa Rica: The Central American country is renowned for its rugger landscape covered with rainforest. Costa Rica is dotted with mesmerizing places for eventful trip. It encompasses rivers, volcanoes, wild wilderness, and the Caribbean and Pacific beaches. Tourists explore rainforest adventure, surfing, caving, mountain adventure with wildlife viewing and bird watching. Costa Rica Vacation Rentals with Find American Rentals are fully equipped upscale vacation accommodations providing total comfort with privacy and luxury. These are centrally nestled rentals by owner in prime tourist sites. Top tourist attractions include Arenal Volcano, the Cloud Forest, Dominical, Jaco, and several National Parks. Hot Springs are there to get instantaneously relaxed during excursion tours. Outdoor activities include full day Arenal Volcano Tour, River Tubing, Horseback rides, wildlife viewing, marine life viewing, and sightseeing.
Bustling New York: Famed as the city that never sleep, New York is the epicenter of tourism in the United States of America. World's travelers are magnetized with the charismatic city filled with the best of shops, restaurants, fashion, and nightlife. Travelers avail all-inclusive New York Vacation Rentals through the no booking fee website to explore the top sites in 5 boroughs – Brooklyn, Queens, Manhattan, the Bronx, and Staten Island. Renowned tourist sites in New York includes Statue of Liberty, Times Square, Empire State Building, Brooklyn Bridge, Central Park, Hudson River, museums, art galleries, boutique fashion houses and exclusive clubs.
The Bahamas: The tropical archipelago of more than 3000 islands, the Bahamas is the most popular vacation treat in the world. There are several pink sand beaches and white sand beaches in front of the turquoise blue water of the Atlantic Ocean galvanizing traveler for memorable vacationing in the Bahamas. The best part in the Bahamas Vacation Rentals is the world-class amenities complimented with luxury services, providing maximum privacy for secluded vacations. Whether, its family trip or romantic getaway, Bahamas is the gateway to thrilling and enchanting vacations. Swimming with Exuma pigs and nurse sharks are popular tourist activities in the water oasis. Travelers get enchanted with water sports, extreme sports, beachside recreational, & color reef world, during Bahamian vacations.
No Booking Fee Website
What's your pick form the above mentioned tourist destinations, do comment in the section below. Browse Find American Rentals to peek for no booking fee home away from home at affordable price and the best deal. There is no commission or hidden fee involved in any of the vacation rentals with Find American Rentals.