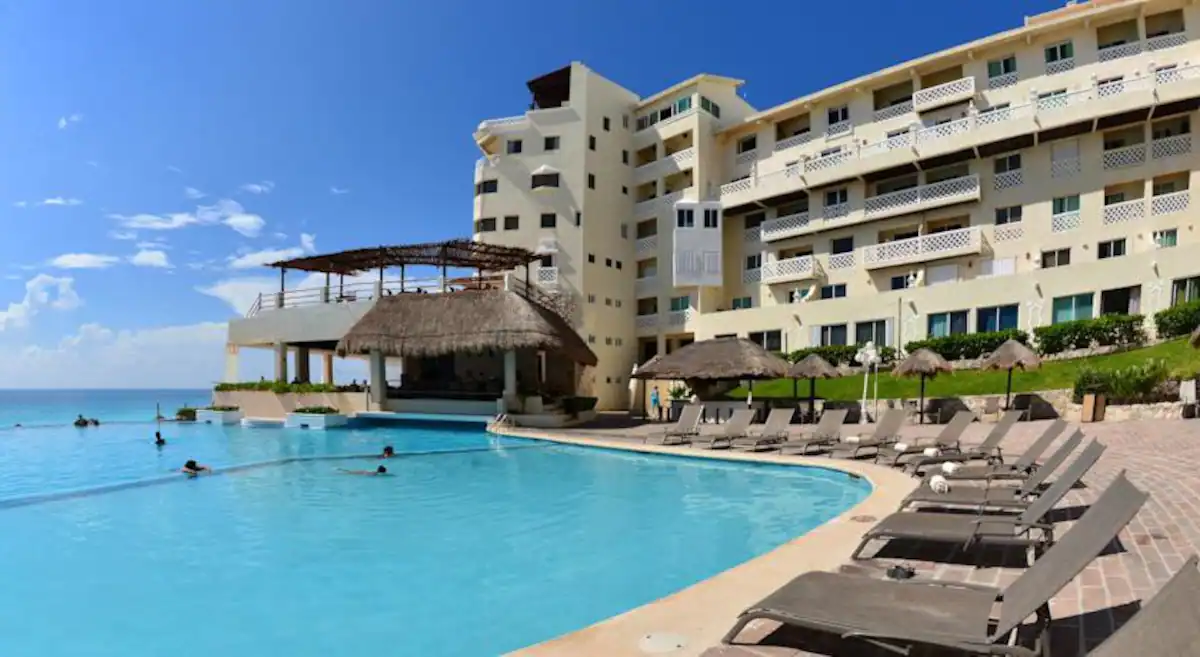 Riviera Maya strip is incredible beach vacation destination in Mexico's Caribbean Coast. Top resort destinations including some of the popular one like Playa del Carmen, Cancun, Tulum, Cozumel, Puerto Morelos, and Akumal are filled with Vacation Rentals by Owner and vacation homes to explore the picturesque tropical surroundings for both laid-back and adventurous vacationing in Mexico.
Top Snorkeling and Scuba Diving Destinations
Playa del Carmen: Celebration of new year starts early in Playa del Carmen. It is Mexican Caribbean coastal resort town with beautiful stretch of pristine beaches engaging tourist with several beachside activities. The coastal region is entertains tourist with beautiful white sand beaches surrounded by greenery, coral reef, and turquoise blue water of the Caribbean. Mountain Biking and horseback rides in rainforest covered hills are popular adventure activities for vacationers living close to Playa del Carmen Vacation Rentals by Owner. These budget friendly theme decorated waterfront rentals are equipped with all amenities. More touristy sites in closeness include 5th Avenue, snorkeling and scuba diving sites, and underground caves.
Akumal: The destination attract tourist with high level of beach vacationing. Akumal is water oasis across Riviera Maya renowned for underwater wondered and swimming with marine life in the crystal clear water of the Caribbean Sea, Caves and Cenotes, and underwater river. The wealthy way to explore rich flora and fauna rent Akumal Vacation Rentals via Find American Rentals at affordable price, up to 20% discount when compared with other websites. Easy availability of water sports gear, boat, and mountain bike in rentals shops enrich tourist experience in Akumal, the coastal resort town in Mexico.
Cancun:  Fully-furnished Cancun Vacation Rentals by owner and vacation homes are easy to book and reserve with Find American Rentals through direct communication with the property owner in Cancun, Mexico. Top vacation amenities and upscale settings in the theme decorated vacation rentals makes tourist vacation experience more entertaining in the Mexican Caribbean coast.
Tulum: Mexican Yucatan's lush green town, Tulum is popular tourist destination with all coastal amenities. And, Tulum Vacation Rentals are ideal place to stay to explore rocky cliffs, Mayan ruins, caves, cenotes, and diving sites full of tropical aquatic life. Swimming with sea turtles, biking, and water sports activities are equally enjoyed by all age and group of vacationer in Tulum. Vacation rentals in Tulum are upscale waterfront luxury providing privacy, comfort, luxury with positive Caribbean Mexican vibes.
Cozumel: Dolphin watching sunset excursion tour and Mesoamerican Reef exploration bring nature lover, cruise passengers, snorkeling and diving enthusiasts and underwater cave explorer to the pristine natural surroundings in Cozumel. The island is popular cruise ship port and peaceful vacation destination for people looking for a tranquil island vacation with underwater riches. The yoga retreats and luxury Cozumel Vacation Rentals by Owner compliments other enhancing tourist's vacation experience.
Popular Tourist Recreational in Tropical Surrounding
Beachside restaurants and beachside recreational activities is highlight of vacationing on the Mexican Riviera Maya with the Caribbean coastline. Nestled in northeast of Mexico, Riviera Maya Strip is incredible stretch of soft white sand beaches providing thrilling yet subtle vacations. The region on side is tapped by the crystalline water of the sea and other by tropical greenery. Maya ruins and ancient sites and tropical rainforest adventure bring thousands of visitors season by season to Mexico Caribbean coast. Bike riding trails, dolphin watching, beach hopping, shopping, beach restaurants and nightlife in the Mexican region.
People around the globe browse Find American Rentals to get the best deals on booking and reservation. The No Booking Fee Vacation Rentals website is loaded with luxury vacation rentals by owner and all-inclusive vacation homes. All the vacation accommodations are upscale budget-friendly and equipped with all comforting amenities and luxury services.