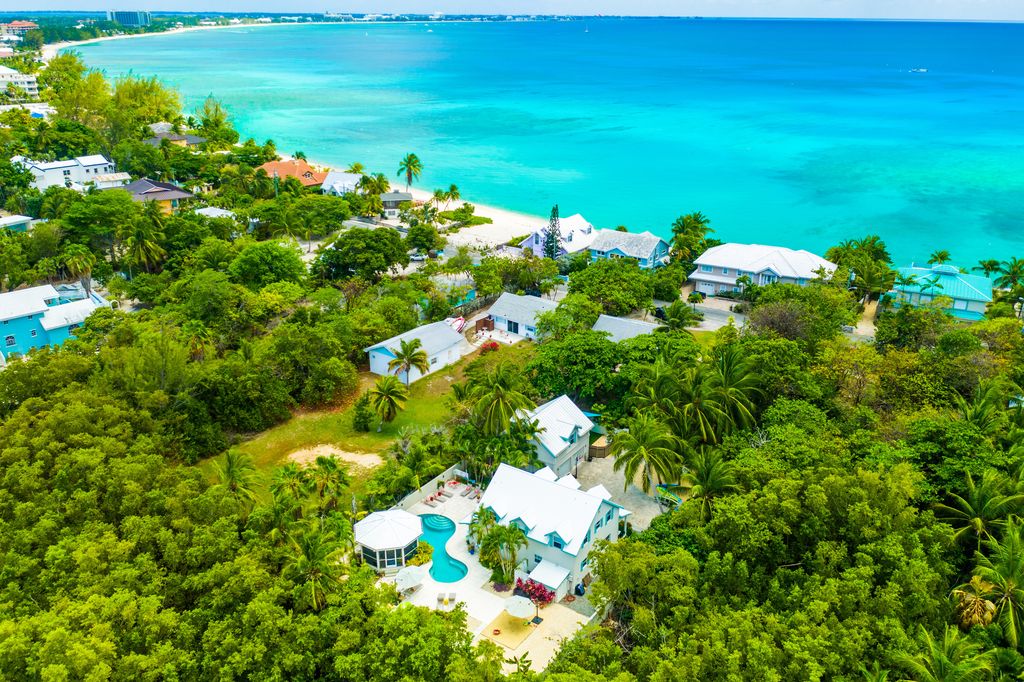 Are you looking for vacation destinations for Christmas and New Year celebrations? Here is the list of top tourist destinations along with luxury vacation rentals. These All-Inclusive Vacation Rentals by Owner are easy to access and book with Find American Rentals. The website houses beautiful vacation rentals by owner and vacation homes in prime tourist's vacation destinations worldwide. Whether, its tropical rainforest adventure in Costa Rica or New York's bustling nightlife or post card perfect Caribbean Islands, the No Booking Fee Vacation Rentals website provide multiple option to travelers in terms of luxury vacation accommodations. Coming back to the list here are top tourist sites and some of the touristy things to do for memorable vacations with family and friends.
Top Vacation Destinations
Costa Rica: Rugged landscape creating pristine coastline along the Caribbean Sea and the Pacific Ocean is highlight feature while vacationing in Costa Rica. Family-friendly Costa Rica Vacation Rentals are nestled in prime locations close to tourist sites, beach, and historical sites. Travelers have luxury to explore both, the rainforest adventure and beach side recreational. Several travel amenities are in lush green tropical surroundings could be great ingredients for the coming vacation season.
New York: When you talk about party vibes, New York City is the place to be for the Christmas and New Year celebrations. New York hosts millions of traveler with unlimited fun and entertainment scattered across picturesque streets in Times Square and Broadway, park and garden like Central Park and botanical garden, monument like Statue of Liberty and Brooklyn Bridge, Museums, and big fashion houses. Beautiful and all-inclusive properties as New York Vacation Rentals can be booked with easy from the No Booking Fee Vacation Rentals website. Special arrangements are made to entertain visitors during both day and night in the New York City.
The Bahamas: If you are looking for pink sand beaches tapped by turquoise waters in the tropical surroundings, Bahamas is the destination. The Bahamas archipelago consists of more than 3000 islands blessed with pristine beaches, delightful snorkeling and scuba diving sites and underwater caves, unique water sports like swimming with pigs, nurse sharks, sting rays, and dolphins. Bahamas Vacation Rentals are romantic theme decorated, well-furnished, and equipped with world class amenities and services to provide maximum comfort with luxury and privacy to explore tropical island vacations.
The Caribbean: Surly, the Caribbean region provide top rated beach destination filled for all age and group of vacationer. The Caribbean vacations are filled with vibrant festivals and carnivals complimented with reggae music and tourist friendly locals. From mountain adventure to island hopping to rainforest adventure to cave exploration to water sports, Caribbean is eventful year round tourist vacation destination. Crystal clear blue water of the Caribbean Sea acts as playground for incoming travelers. Here, fully furnished Caribbean Vacation Rentals cater guests with luxury and comfort. Sunbathing on beautiful soft white sand beaches remains tourist top engagement in the Caribbean.
Mexico: Mexican tradition cuisines are exquisite gastronomy attracts tourist for blissful Mexican vacation. Whether, its ancient sites or dazzling beaches or colonial architecture or coastal city/town or vacation friendly tropical weather Mexico entertain tourist with utmost fondness. The Riviera Maya is beautiful stretch of beaches dotted with luxury and all-inclusive resorts. Maya ruins and coastal regions like Playa del Carmen, Tulum, and Cancun, entertain and keeps tourist engaged during the best vacation experience in Mexico.
You can unfold more amazing No Booking Fee Vacation Rentals by browsing Find American Rentals. The website facilitates direct communication between property owner and traveler, thus, eliminating the risk of paying extra money as commission or service fee.