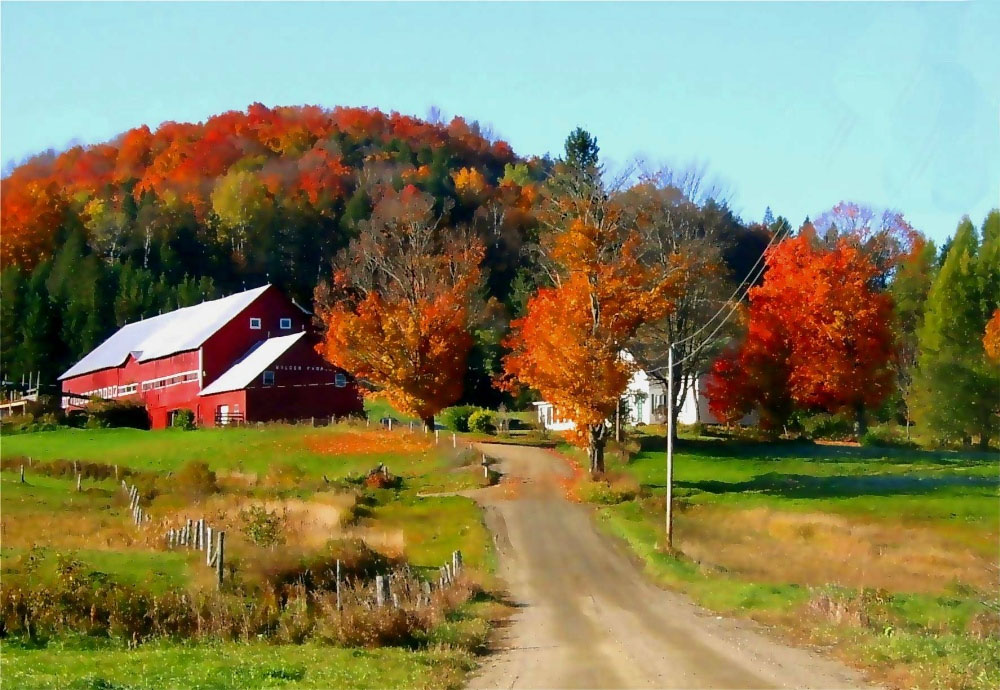 The USA is filled with dramatic and diverse landscape influencing geography and demography of its regions. On one hand there are snow cover majestic mountains open with snow sports activities and on other there are award winning tropical beach destinations or Grand Canyon to tropical rainforest adventure, when you start exploration the States welcome you with bustling nightlife and never ending fun, entertainment, and adventure. Whether, you are on shopping tour or sightseeing or honeymoon trip or family vacation or group vacation or business trip or any purpose, the United States presents some of the world's best vacation destinations among counterparts.
Besides, travel destinations vacation homes in the States cater traveler with world class amenities and services. When you start exploring vacation rentals on Find American Rentals you open new dimension to make your vacationing even more luxurious and peaceful. By browsing Find American Rentals you access thousands of No Booking Fees Vacation Rentals in top tourist destinations across the United Sates of American, the United Kingdom, Canada, Europe, Mexico, and the Caribbean. Perhaps save up to 20% on your next booking of dream vacation rental on Find American Rentals.
Three Destinations with Three Vacation Rentals
Florida Keys: Explore more than 85 dream Florida Keys Vacation Rentals available on Find American Rentals ranging from all-inclusive condo to cottages to luxury villas to beach houses to well-furnished apartments, resorts, and more unique affordable accommodations. These listed vacation rentals are loaded with all amenities and services providing total privacy, comfort, and vacationing vibes. The interior in these Florida Keys rentals is theme inspired and gives pleasing effect to eyes complimenting the surrounding. Rooms are well furnished in these centrally nested vacation rentals in Florida Keys, Florida. You can explore several islands during day tours to islands like Key West or visit parks filled with rich flora and fauna, both in the waters and on land. There are eventful national parks and state parks to explore for tropical experience in Florida. Enjoy wonderful activities like sailing, boating, fishing, snorkeling, diving, dolphin watching tour, water sports, and beachside amenities while staying and vacationing in Florida Keys.
Vermont: It is the yearlong vacation destination attracting travelers with its old fashioned hilly farmlands with dense expanse of red maple trees, skiing trails, hills covered with forest, lakes, and all-inclusive Vermont Vacation Rentals. These rental properties are beautifully built and come with warm and friendly hospitality of property owner. Whether, it's indoor recreational or outdoor adventure activities in Vermont, peace and tranquility is complimented while vacationing in Vermont. The region provides enchanting experience no matter which mode you select for exploration including bicycle, bike, car, ATV, skiing, hike, sightsee, or boat. If you time your visit in Vermont then witness the processing and sampling of maple syrup. There are families dedicated from generations to provide the best maple syrup in Vermont to whom traveler pay their visit while touring/exploring hillside farms and sugarhouses.
West Virginia: Looking for hilltop vacation rentals in West Virginia browse Find American Rentals and discover your dream West Virginia Vacation Rentals. These vacation rentals in West Virginia are ideal to explore top class mountain adventure activities in the Mountain States of the U.S. The magnificent forest covered mountains of the Appalachian Ranges. West Virginia landscape is dotted with historical sites, national and state parks, providing ample of opportunity for visitors to explore the region in peace and tranquility. Tourist attractions includes Blackwater Falls State Park, the Greenbrier, white water rafting, Seneca Caverns, Cathedral Falls, Snowshoe Mountain Resort, museums, cultural centers, colonial architecture in Williamsburg.
Explore more amazing vacation rental properties by visiting Find American Rentals. The website provides budget friendly Vacation Rentals by Owner in prime and hidden destinations across the United States of America.