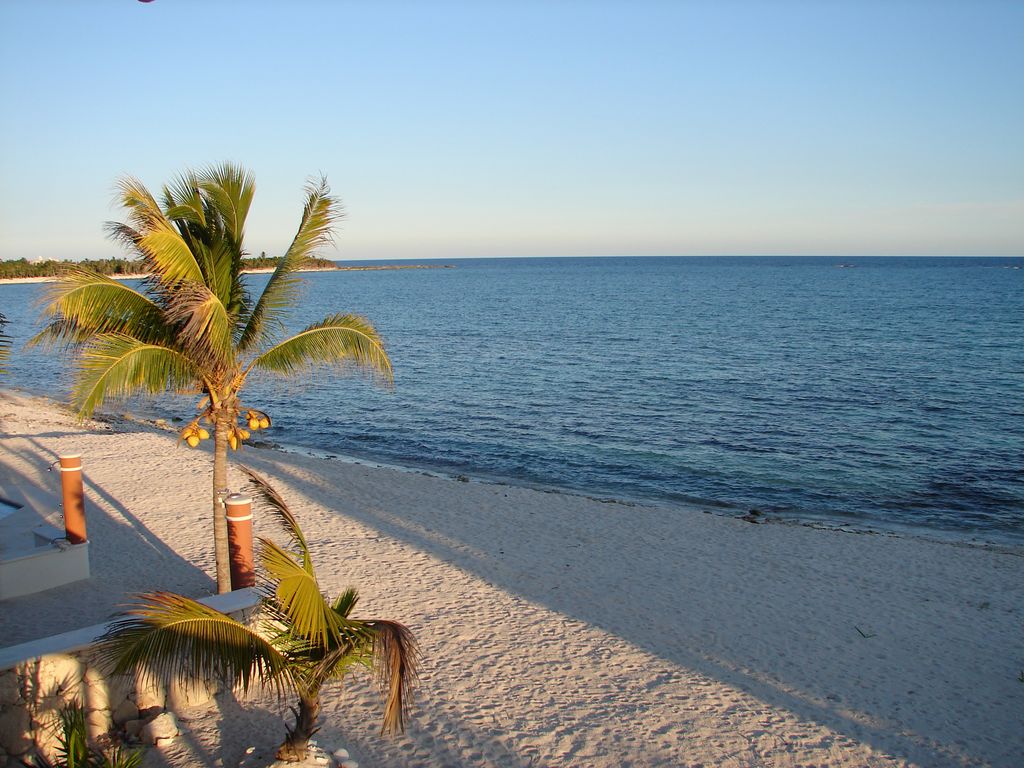 Playa del Carmen and Tulum in Mexico are two exquisite destinations on the Yucatán Peninsula, have become synonymous with white sandy beaches dotted with tall palm trees, cenotes, crystal-clear waters, Mayan Ruins, and a rich cultural heritage. When planning your getaway to these paradisiacal locations, you will need vacation accommodation that matches the beauty of surroundings as well as your preferences and budget. That's where Find American Rentals comes into play, offering an extensive selection of No Booking Fees Mexico Vacation Rentals by Owner to make your stay unforgettable. Let's explore the magic of Playa del Carmen and Tulum and how Find American Rentals can enhance your experience.
Playa del Carmen and Tulum: A Slice of Mexican Paradise
Playa del Carmen and Tulum are two magical gems of the Mexican Caribbean. Located in the Riviera Maya, Playa del Carmen offers a unique blend of stunning beaches, colorful coral reefs, vibrant nightlife, and a charming, bustling town center known as Quinta Avenida (5th Avenue). In contrast, Tulum, just down the coast, is famous for its bohemian vibes, eco-friendly resorts, and ancient Mayan ruins perched on cliffs overlooking the sea. Whether you're looking for a lively atmosphere or a tranquil escape, these destinations have something for everyone. Renting Playa del Carmen Vacation Rentals by Owner means you can cook your meals, enjoy communal spaces, and truly settle-in in proximity with top tourist attractions in the region. This adds a comforting touch to your vacation experience, making you feel like a local. In addition, Playa del Carmen vacation rental offer the luxury of space and privacy that hotels often lack. With Find American Rentals, you can choose from a variety of vacation homes, condos, and villas that cater to your group size and individual requirements in Mexico.
When exploring the breathtaking landscape of Tulum, it's essential to choose the right accommodation that caters to your specific needs and preferences. Tulum Vacation Rentals by Owner offer several advantages over traditional hotels, providing travelers with an authentic and immersive experience. Affordability is one of the reasons travelers these days prefer vacation rental over hotel. Additionally, many vacation rentals offer discounts for extended stays along with their warm hospitality. Perhaps, direct communication between property owner and traveler interest people to go for Vacation Rental by Owner. Interacting with property owners can provide you with invaluable local insights and recommendations, ensuring you experience the true essence of Playa del Carmen and Tulum.
No Booking Fees Vacation Rentals by Owner
Find American Rentals is a trusted name in the vacation rental industry. It offers a wide range of No Service Fees Vacation Rentals by Owner in these Mexican destinations. From beachfront villas to cozy condos to town home to resort to apartment to unique rentals, you'll find the perfect place for your stay. Dealing directly with property owners or managers allows you to ask questions, request additional information, and customize your stay. Find American Rentals prioritizes the safety and security of travelers, ensuring that the properties listed on their platform meet strict standards and guidelines. The website is user-friendly, making it simple to search for properties, check availability, and secure your booking with ease.
For an unforgettable vacation in Playa del Carmen and Tulum, choosing Vacation Rentals by Owner through Find American Rentals would be a wise decision. By opting for these accommodations, you'll be able to experience the local culture and charm of these destinations while enjoying all the comforts of home. So, whether you're planning a romantic escape, a family adventure, or a group getaway, Find American Rentals help you find the perfect place to stay in these Mexican paradises.