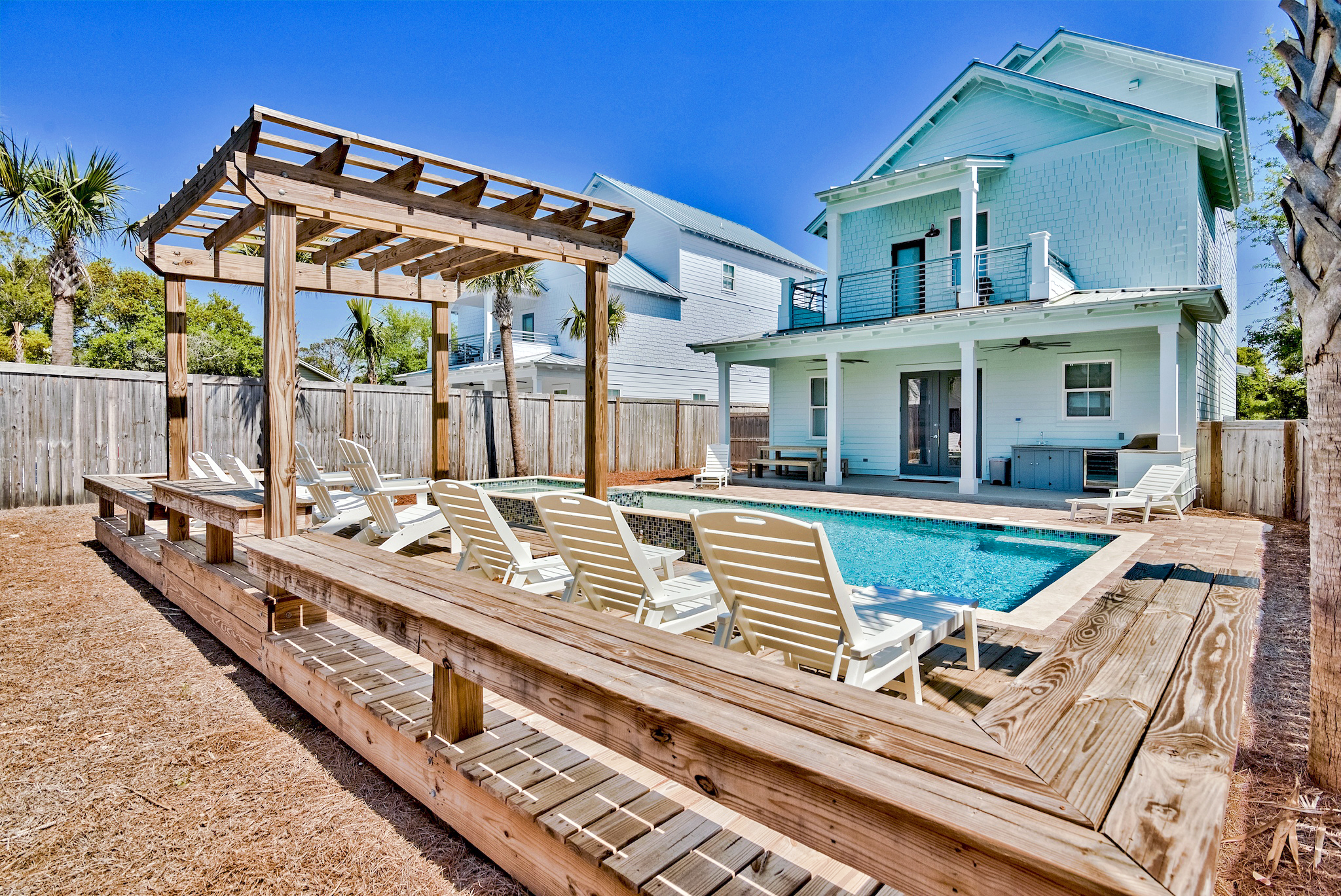 1: Destin: Located on the northwest Floridian Gulf Coast, Destin once a fishing village has now become the hot spot for family friendly tourist activities. Destin is one of the most preferred vacation spot for weekend getaway for families and couples. It entertains traveler with Destin Harbor Boardwalk, Henderson Beach State Park, Golf Courses, nightlife, amusement parks, and green hued water of the Gulf of Mexico. The Florida Panhandle region is dotted with couple and kid friendly Destin Vacation Homes by Owner. These budget friendly rentals are centrally nestled, thus providing easy access to top Panhandle site like Panama City Beach, Navarre Beach, Pensacola Beach, Blue Mountain Beach, Crystal Beach, Crab Island, Shell Island, and more pristine beach destinations. People with adventure spine have lot to explore in the rich water of Destin. There are several water sports activities and extreme sports activities lined up for tourists on and off its beautiful shores. From parasailing to jet skiing and from deep sea fishing to banana boat rides and from sunset sail to dolphin watching excursion tours, Destin is the place to do it in style with typical Floridian weather backing year round. Popular shopping sites in Destin include Commons Mall, Solver Sands Premium Outlets, and Grand Boulevard, The Disney Store, Billabong and more fascinating place while enjoying the delightful seafood and cuisines offered in themed restaurants. Watch out for snorkeling and diving sites nearby vacation rentals in Destin.
2: Miami Beach: Located in south Florida, Miami or City of Miami is most popular coastal metropolis in the Sunshine State. Miami Beach is world renowned for its vibrant nightlife and great surfing beaches along the Atlantic Ocean. The tropical warm weather encourages all age and group of tourists to come for fun filled vacation experience in the city of Miami & Miami Beach. There are excellent neighborhoods where people stay for blissful vacationing some of which include South Beach (Art and Deco District), Brickell (nightlife), Coconut Grove (quaint and peaceful), North Beach, Coral Gables, Key Biscayne, Homestead, North Miami Beach (budgeted vacation rentals), Little Havana (cultural sightseeing), and Miami Beach Vacation Homes. Find American Rentals provides delightful, comfortable and luxurious vacation accommodations in all major tourist sites without taking any booking or services fees from both traveler and property owner, making travelers stay memorable in Miami Beach. There is no shortage of thing to do and places to explore while vacationing in Miami Beach supported by the great Atlantic Ocean coastline.
3: Mexico City: Located in the Valley of Mexico, Mexico City offers one of the most beautiful landscapes for tourists to explore. Mexico City is surrounded by two magnificent snow covered volcanoes providing ample of opportunities to enjoy and unfold the top outdoor recreational. Zocalo square in the heart of the city is historic building and bustling place for shopping, eating, and sightseeing. There are several remarkable ancient sites and pre historic ruins dotted all across Mexico, some of which are certified UNESCO World Heritage Sites, helping tourists understanding about the culture, heritage and history of Mexico. Mexican food is the most priced attraction with live music and concerts enhancing tourist experience. Thus, what are you waiting for? Book your No Booking Fee Vacation Home Rentals Mexico City by browsing Find American Rentals and avail memorable vacationing with world class amenities and services in Mexico City.
Find American Rentals is vacation rentals website for people looking for budget friendly luxury accommodations in major tourist destinations across Europe, United States, Mexico, Canada, and the Caribbean. All the vacation rentals with Find American Rentals are available with No Booking Fee and No Service Fee policy.