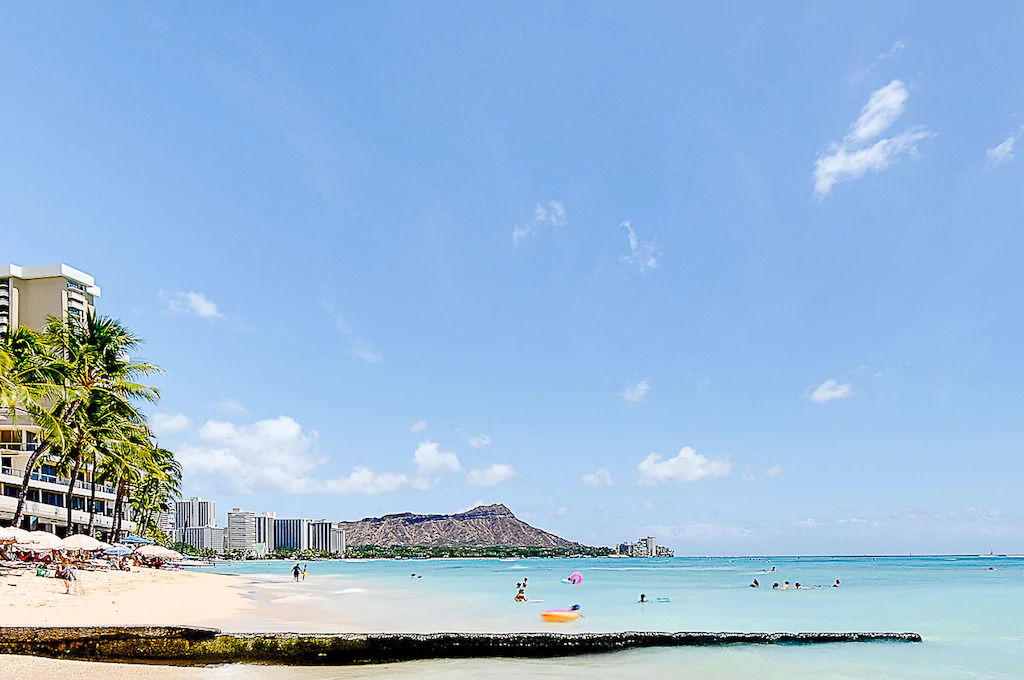 Find American Rentals is traveler friendly website providing vacation homes and vacation rentals by owner in all major tourist destinations across the United States of America. It is one of the Top Vacation Rentals Website around the tourism sector that doesn't charge any kind of services fee from travelers, neither there are any hidden charges in any of the deals with Find American Rentals. The website connect traveler directly with the property owner banishing the possibility of paying extra money on booking or reservation.
Go Surfing and Whale Watching this Vacation in Hawaii!
Hawaiian archipelago comprises 137 volcanic islands in the Pacific Ocean, 2000 miles from the mainland United States. There are 8 main habited islands namely Niihau, Kauai, Oahu, Molokai, Lanai, Kahoolawe, Maui, Hawaii. These tropical islands are blessed with lush green mountains, wild wilderness, active volcanoes, pristine rivers, and beautiful surfing beaches. People spent their time admiring the post card perfect beautiful of the nature while exploring abundance of outdoor recreational. Find American Rentals is No Booking Fee website with more than 270 luxuries, all-inclusive and budget friendly Hawaii Vacation Rentals by Owner and vacation homes. Vacation rentals in Hawaii are equipped with world-class amenities and luxury services to provide maximum of comfort with privacy and luxury. Rental water sports gear and equipment are available with rental or nearby shops to explore the Pacific Ocean surfing waves. Hiking is a popular way to get enchant with the scenic and pure natural surroundings blessed with waterfalls, summits, valleys, and river in Hawaii.
Let's Explore Vacation Rentals in Hawaii with Find American Rentals
Oahu: The Gathering Place is the most popular and third largest of all Hawaiian Islands. It is world renowned tourist destination with green mountains, waterfalls, valleys, beaches, rocky coastline. Tourist sites in Oahu include Diamond Head Crater, Lanai Lookout, Laniakea Beach, Botanical Garden, Tantalus, Ka'a'awa Valley, Byodo-In Temple, Kaneohe Sandbar, Maunawili Falls, and Waikiki Beach. The Hawaiian island is dotted with luxury Vacation Rentals by Owner Oahu, loaded with all amenities and services to the comfort of guests. Waikiki Beach in close proximity with Oahu vacation homes thus, tourist have luxury to explore the best beach destination in Hawaii with ease and style.
Honolulu: Gateway to Hawaiian archipelago, Honolulu is capital of Hawaii. It has divided into 3 main regions including Waikiki, Downtown, and Pearl Harbor. Historical sites, boardwalk, museums, art galleries, cafes, restaurants, shops, and incredible coastline, entertain vacationers in Honolulu. Hanauma Bay Natural Preserve is unique tourist site popular for snorkeling, sailing, boating, and reef. Miles of coral reef, Shark's Cove, and Corsair Wreck, are popular snorkeling and scuba diving sites nearby Honolulu Vacation Rentals by Owner, equipped with rental snorkeling, fishing and diving gears.
Maui: The Valley of Isle, Maui is second largest and most visited tourist destination in Hawaii. Winter is the peak season for tourist in Maui because of the annual migration of humpback whales. Nature lovers and travelers around the world visit the island to witness the magnificent occurrence each year. The Road to Hana is a scenic driveway leading to some of the remotest place where nature is untouched by human the journey brings magical sightseeing experience. Black and Red Sand Beaches are the highlight of vacationing in Maui, popular as excellent wind-surfing destination. Haleakala National Park is another landscape beautiful offers access to Haleakala Volcano now inactive.
Surfing is the ranked among the top outdoor activity. The Pacific Ocean provides excellent surfing waves, People from different part of the world come to Hawaii to surf in mesmerizing surroundings. Whether it is Kite-Surfing or Wind-Surfing or Board Surf, Hawaii is the surfing capital of the world. During November to February Hawaii witness big surfing waves encouraging water sport enthusiasts and surfers to come and surf.