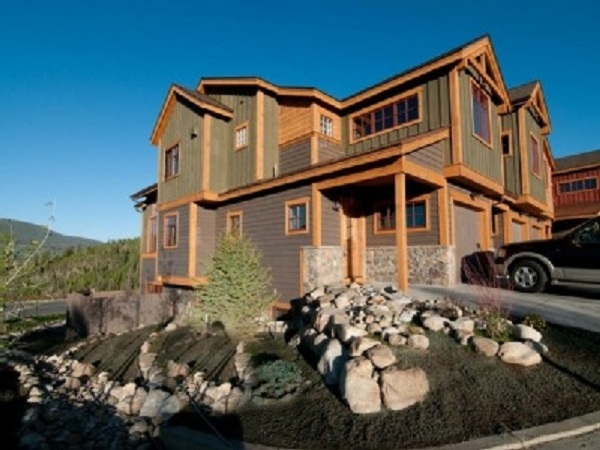 Colorado is beautiful vacation destination all-round the year. Dotted with scenic National Parks, rivers, lakes, deserts, beaches and forests, Colorado offers something for every vacationer and nature lover. The extent of exploration is very high in Colorado. We can also say that it's a perfect paradise for hikers, mountain bikers, climbers, water sports enthusiasts, and families looking for a perfect mountain getaway with Colorado vibes. Surely Rocky Mountain National Park is the most visited and desired vacation destination in Colorado. The highlands of mesmerizing Rocky Mountains is home to the wide variety of wildlife and lush green hill tops and snow covered peaks, presenting the unique eco system perfect for vacationing and explorations. Some of common outdoor activities in Rocky Mountain include Wildlife viewing, Hiking, mountain biking, camping, horseback ride, fishing, and sightseeing. Popular hiking trails include half mile hike, full day hike, and multi day hikes. Hiking and camping brings you close to the nature and give you plenty of time in peace and tranquillity to enjoy your time in Rocky Mountains. Colorado is also renowned for its vacation rentals and tourists friendly locals. These spacious and well decorated Colorado Vacation Rentals by Owner are located in the foot hills of Rocky Mountains surrounded by the incredible landscape.  Mesa Verde National Park is a home to stunning Cliff Palaces which are remarkably preserved by the nature since 600 – 1300 AD.  Amazing destinations in Colorado include Pikes Peak in Pike National Forest, Colorado Springs, Garden of the Gods, Maroon Bells – Snowmass Wilderness, Great Sand Dunes National Park and Preserve, Glenwood Springs, Aspen, Fruita, Colorado National Monument and more amazing destination you can scout, explore and navigate while vacationing in Colorado.
Secluded SubPolar Retreat in Colorado
At an elevation more than 9,000 ft., the Wildernest region in Colorado is a popular suburb in Silverthorne, features stunning landscape and abundant of outdoor activities to make stay perfect in Colorado. The peaceful and tranquil environment you get around Wildernest Vacation Rentals by Owner, offers you relaxing vibes with cool breeze from the iconic Buffalo Mountain and Ptarmigan Peak. These stunning mountain ranges can be best explored through vacation rentals by owners in Wildernest. One thing is for sure in Wildernest is that you will be surrounded by snow caped peaks of Rockies in winters, giving you perfect setting for ice-fishing, climbing, hiking, cross-country skiing, and snowmobiling. Lily Pad Lake, Blue River Trail, Sally Barber Mine Trail, High Country Tours, Cutthroat Anglers can be best explored through Wildernest. Hike to beautiful Lake Trails to get amazed by stunning and picturesque sights in Garfield with small groups or alone to get a natural touch to your vacation experience. Glenwood Springs is close proximity with the Garfield County Vacation Homes provide an array of options in your bucket list to spend some amazing time in Colorado. These vacation homes are spacious, comfortable and right in between the most astonishing and confound locations in this planet. With live music concerts and performances happening around the towns Colorado presents unique and adventures yet tranquil vacation destination for tourists, art and nature lovers around the world.