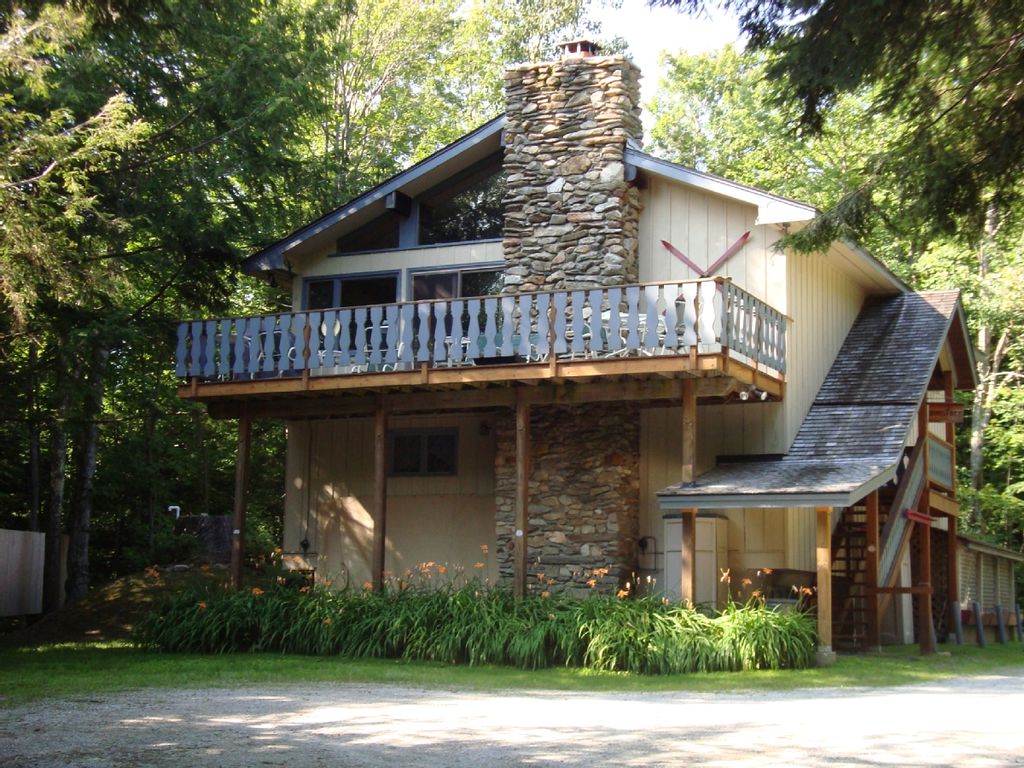 Vacation is the best time to get in close to pristine natural surroundings. It is the healthiest and all-in one exercise that brings the loved one together for eventful and memorable experience. There are several destinations around the world which fulfills the criteria of delightful destination. We come up with two beautiful regions in the United States that will suites and favor all types of travelers. Vermont on one hand is the landlocked forested mountain region and Florida on other offers world-class beaches and warm sunny tropical weather. Both the U.S. states present unique vacation destinations complimented with all-inclusive vacation rentals. There are tons of outdoor recreational available in Florida and Vermont, entertaining all age and group of tourist.
Vermont: The Green Mountain State
Vermont borders with New York (west), Massachusetts (south), New Hampshire (east), and Quebec to the north. It is one of the best ski destinations in the States. This New England region is renowned for its dense forest area, lush green mountains, stunning valleys, historical sites, ancient history and scenic driveways. Top tourist attraction in Vermont include Lake Champlain, Mountains resorts, Ski resorts, picturesque towns,  museums, Church Street, Mount Mansfield, Quechee Gorge, Rocks of Ages, the Lincoln Family home and  more. Vermont Vacation Rentals by Owner are filled with amenities that enhance the vacationing of tourists. Moreover numerous skiing area and slops are in close proximity with these fully furnished and equipped vacation rentals by owner. Skiing, mountain biking, hiking, forest safari, water sports activities, are the highlight of vacations in the green mountain state.
Florida: The Sunshine State
Florid is the capital of outdoor recreational activities. It is dotted with world renowned amusement parks, challenging golf courses, aquarium world, and tons of family friendly outdoor activities. People come to soak sun in the warm tropical – subtropical weather on the Floridian incredible coastline. For the facts Florida has over 1000 miles of beautiful coastline with the Gulf of Mexico Sea and the Atlantic Ocean. Florida's Gulf Coast is blessed with crystal clear water taping on the beautiful white sand beaches. It is home to some of world's most beautiful beach destination and barrier islands ideal for vacationing. Destin on the emerald gulf coast is popular family friendly beach resort destination catering tourists with furnished, well decorated and fully equipped Destin Florida Vacation Homes by Owner. The vacation rentals in Destin are centrally located between tourist sites, landmarks, shops and restaurants. Moreover it becomes easy for tourist/traveler to explore more destinations in Panhandle while vacationing in Destin Florida. Similarly, Sarasota Vacation Rentals by Owner provides excellent outing with award Siesta Key Beach in close proximity. Sarasota is excellent weekend escape for families, couples and groups entertain the visitors with thrilling recreational activities. Well, Florida is one of the few destinations where you can witness both the Gulf of Mexico Sea and the Atlantic Ocean and that would be the Florida Keys. Florida Keys is water oasis renowned for snorkeling and scuba diving sites. People avail Florida Key Vacation Rentals to enjoy the islands dotted between the two magnificent water bodies. These waterfront vacation accommodations are equipped with kitchen and all amenities.
The above mentioned tourist vacation destinations are best explored with family and friends. To find your dream vacation rental, you just need to click on Find American Rentals website, here you can book or reserve your luxury vacation accommodation at comparably less prices.