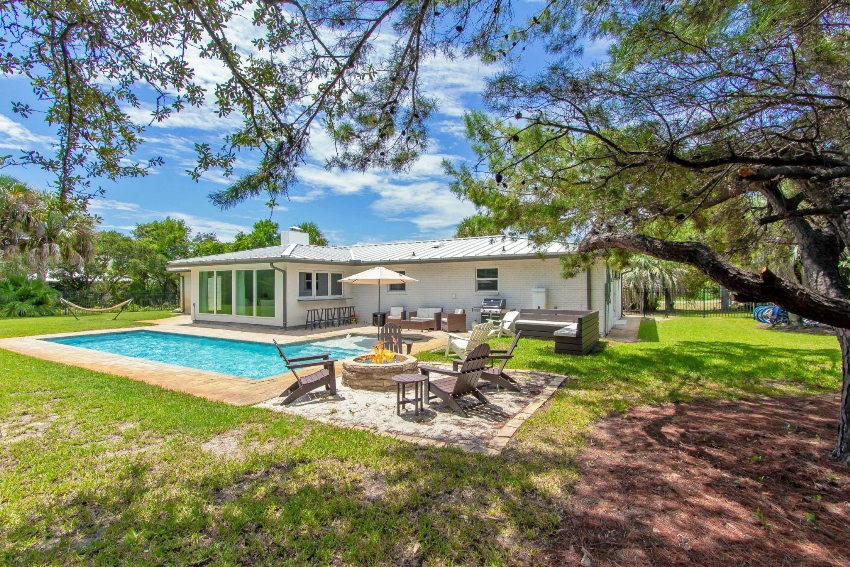 Florida Panhandle is a strip of land nearly 322 km long, situated between Alabama on west, Gulf of Mexico to the south, and Georgia on the north. Tallahassee named after Apalachee Indians is the capital and largest city of Florida, whereas Pensacola has the largest population grouping followed by Navarre. Panhandle is well connected by Rail, Road, and Air with rest of the world. Beautiful sunrise and sunset is a must watch in this part of Florida. The Gulf of Mexico Beaches are world famous for its white-sand beaches and warm waters. More over this place is rich in flora and fauna. Panhandle is a popular tourist destination among the tourists. And that's why finding a suitable accommodation is not a big deal here. Florida Vacation Rentals are plenty of beach house, guest houses, condo, hotels, and other living arrangement present along the sea coast of this Sunshine State. Panhandle Vacation Homes are luxurious, comfortable and spacious and at the same time you don't have to pay extra for anything.
Things to do In Panhandle Florida the Sunshine State:
Swim with Dolphins – Panama City Beach
Pensacola Beach
Sea D Fishing Charters (Fishing Charter/Tour) – Destin
Huntress Charter Fishing (Fishing/Tour)
Gulf Angler Fishing Charters(Fishing/Tour)
Panama City Beach Winery
Chase-N-Fins (Dolphins and Whale Watching) – Pensacola Beach
Jolly Sailing and Dolphin Cruise (Scuba & Snorkeling) – Pensacola Beach, Fort Walton Beach, Destin
Water Sports – Paddleboarding, Kayaking, Surfing
Emerald Coast: It's an unofficial name for the tropical coastal area on the Gulf of Mexico in Florida. Emerald coast stretches up to 160 km through Okaloosa, Escambia, Santa Rosa, and Bay covering Destin Beach, Navarre Beach, Panama City, Pensacola Beach, and Fort Walton Beach. These places are famous among people with family vacation. Some of the oldest fishing villages are on this shoreline of the Gulf of Mexico coast, popular for deep fishing expenditure, snorkeling, and scuba diving. The white sand coast and pleasant weather makes Emerald as favourite among the tourists. Therefore Panhandle Vacation Rental by Owner is the best choice for tourists as these rentals are fully furnished with all the luxurious amenities at an affordable cost.
The fabulous Florida beach offers tourists their rich diversity. It's a perfect romantic getaway on the Gulf of Mexico coast. One of the most popular outdoor activities in Panhandle is swimming along with dolphins and tortoises and it's totally safe for kids too. A visit to Ghost and Graveyard Tour and Red Light District Tour of Pensacola must be on your watch list. You don't want to miss out on the seafood and delicious local meals that restaurant serves with great delight. So don't stop you from planning a winter vacation in Panhandle. Panhandle Vacation Rentals are oceanfront and has a private balcony with central AC and flat screen TV. It's like your new home during your stay in this tropical coastline which will make your vacation a perfect getaway to a romantic vacation.