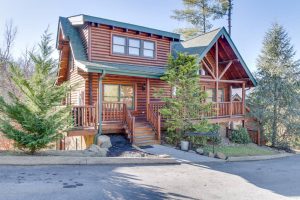 Ever thought of enjoying a vacation with a family at a beautiful place? Well, it is a huge burden on your shoulder. It is not like giving a piggyback ride to your spouse, kids and pets. But, you need to choose the right vacation spot, where there is an availability of spacious vacation rentals. Pigeon Forge is one of the best places for your family vacation. When it comes to Pigeon Forge Vacation Villa Rentals, they are available 24X7 for your accommodation. You will be able to rent any of them without splurging.
Although there are many types of Pigeon Forge vacation rentals, villas are considered better for your family accommodation in terms of seasons, privacy, space, facilities and amenities. But, the question that arises is: how to book them confidently? You are suggested to contact Find American Rentals, one of the largest vacation communities in Pigeon Forge. It can get you a villa suitable for the accommodation of your family with no booking fees. If you are a pet lover, you can accommodate your pet in vacation homes along with your family.
Pigeon Forge is a wonderful vacation destination with mountains, parks, activities, cuisines and many attractions. As a foodie, you can visit many noted restaurants, such as Bullfish Grill, Log Cabin Pancake House, Old Mill Restaurant at Old Mill Square and Smith Family Dinner Theater. The most famous attractions are the Stampede theater and Dollywood theme park. However busy you may be, you should spare your time to visit them. In addition to amusement, you will be able to enrich your knowledge regarding these attractions.
Did you get any idea about Pigeon Forge and no booking fee vacation rentals located here? Make a plan for your family vacation at the earliest. The earlier you land on its soil, the better it is for you.