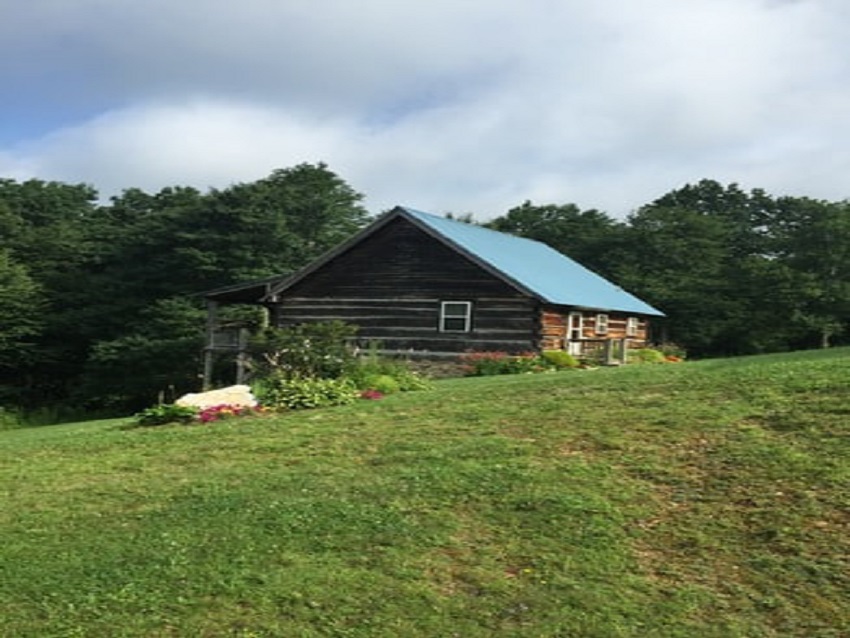 Tourist destinations tantalize us to plan a vacation trip in order to explore the adventure, fun, and entertainment the destination offer. From beach destinations to mountain venues, there are perfectly placed vacation amenities to explore and rediscover during vacation with loved ones. Whether, you are solo traveler or group vacationer or love to spend vacations with family, there are tons of vacation destinations dotted with luxury yet budget friendly vacation rentals offered by Find American Rentals. It is vacation rentals and listing website with No Booking Fee and No Service Fee policy, which mean you don't have to pay extra money on booking or reservation of your dream vacation rental with Find American Rentals, unlike AirBnB and VRBO which charges commission from both vacation property owner and traveler.
Here are 3 newly listed dream vacation rentals with Find American Rentals in Little Torch Key, Meadows of Dan, and Haiku.
Little Torch Key: Want to escape the crowded beaches of Florida Keys like Key West and Key Largo, imagine Little Torch Key as idyllic tranquil getaway. Little Torch Key is peaceful vacation island close to Key West and well connected with overseas highway. It is ideal family vacation Destination Island popular for tropical weather and snorkeling, fishing, and diving sites. Kid's friendly outdoor recreational sites make Little Torch Key as perfect weekend escape. Find American Rental offer sea view The Lazy Lobster – 2 bedroom Little Torch Key Vacation Rentals. It is a great place to stay to explore the Gulf waters and the Atlantic Ocean, both within 30 minutes of radius to vacation home. Check the website to know more about this vacation rental in Little Torch Key. Unfold nearby tourist activities like wine tasting, bird watching, wildlife viewing, biking, parasailing, windsurfing, sunset sail, scuba diving, snorkeling, boating, live entertainment, outlet shopping, nightlife, jet skiing, more pleasing beachside activities.
Meadows of Dan: An unincorporated community and census-designated place, Meadows of Dan is scenic county region in Patrick County, Virginia. Stunning and amazing road trips on Blue Ridge Parkway and U.S. Route 58 attract nature lovers to come in this beautiful Virginia region for blissful vacations. Whether, its abandon mills tour or swing of golf club in lush green picturesque surroundings or overlooking the hidden tourist gems during sightseeing, Meadows of Dan is the place for you if you want to observe nature at its best. Exploring Blue Ridge highlands is popular outdoor activity hear in Meadows of Dan. Traveler looking for all-inclusive Meadows of Dan Vacation Rentals will find their dream rental by browsing Find American Rentals. Here you can find budget friendly yet luxurious vacation accommodations nestled in prime tourist sites.
Haiku: Hale Mauka Makai is Mountain View 3 bedroom Haiku Vacation Rentals with spectacular panoramic view of the Pacific Ocean in Haiku, Maui in Hawaii. The budget friendly vacation rental is equipped with fabulous amenities including pool, spa, Jacuzzi tub, garden, orchard, comfortable and contemporary furnishing providing tranquility with elegance and style. An upgraded kitchen with kitchenettes is there to bring the master chef inside while preparing delicious cuisine and dishes. Here in the tropical garden you can practice yoga while appreciating the beautiful lush green surroundings. Explore some of the top outdoor recreational activities in nearby region which include hiking, biking, horseback rides, mountain biking, jet skiing, kayaking, paddle boarding, hunting, deep sea fishing, bird watching, and sightseeing. Explore whale watching tours to witness the magnificent sea creatures in their natural habitat and playful mood.
Which of the above tourist vacation destination temp you the most? Do write in the comment section below. Discover more alluring vacation rentals in top tourist destination around the world by browsing Find American Rentals.